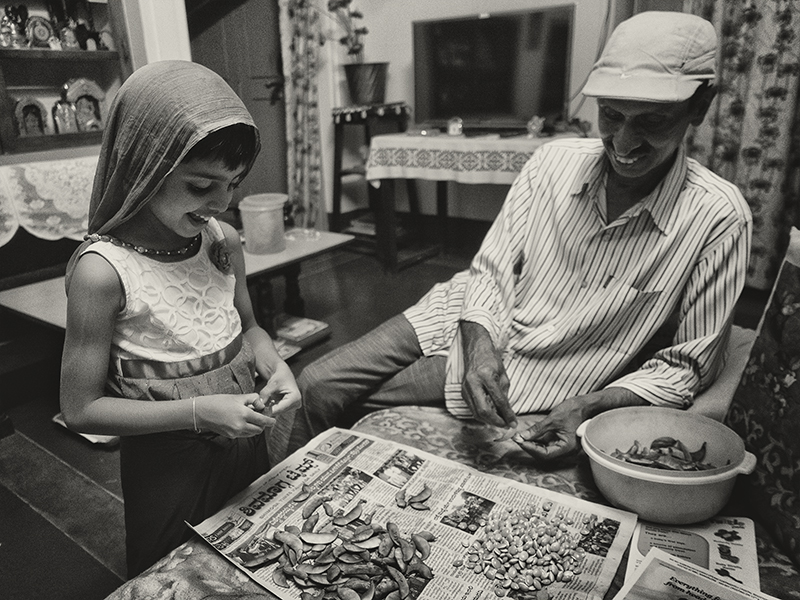 Grandpa!
The only person who can give her completely undivided attention!
When she's in Shimoga, grandpa's orbit shifts around her. From taking her on his morning walk to having breakfast together, from having his staple evening masala dosa  to watching kannada plays and yakshaganas, from visiting friends to even taking her to medical council meetings… they literally spend all the time together.
Few days later, we return to Bangalore. He calls eagerly to talk to her.
"Tell him I'm busy," quips she, cuddling her toys!