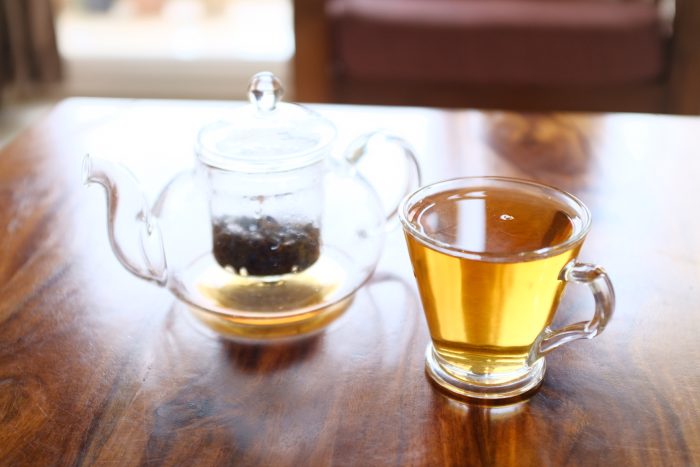 My first tryst with Korakundah Oolong tea.
Pretty mild, flowery and fruity tea. Has a strong aroma that is distinctive of most Nilgiri teas. After a few sips, one would notice a flowery taste (jasmine?) and as it washes down the back of your throat, a mild peachy taste that lingers on.
Gulp it down and it is as good as hot water. Slow down, close your eyes and let the flavours unfold slowly – only then would you appreciate this tea.
Another note, this leaf is definitely for one brew only. On second infusion, the aroma was almost nonexistent (did I steep it wrong?) and the taste was much mellowed. My amateurish knowledge says that high grade oolongs could be steeped multiple times. Nevertheless, it appears to be a lovely delicate tea.