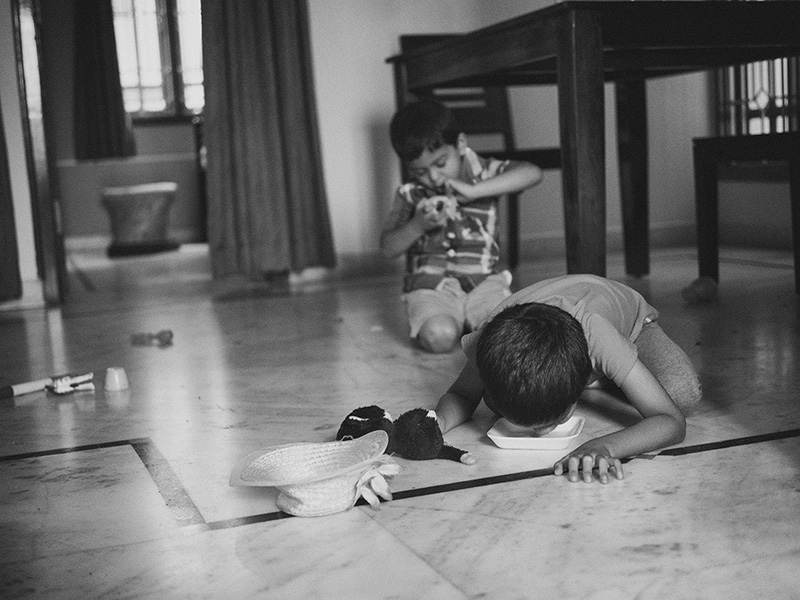 "Whisky, my name is Whisky!!", she quipped and started licking the plate.
Our neighbour has a pup dog named Brandy and the tiny fellow has become the attention of all the kids in our area. They swarm around the pup, dote upon it and play with it a lot.
My daughter came to me and said she wanted one too. "Ok", I said. "What shall we name the pup?", she asked. "Theirs is Brandy, lets call ours Whisky", I said.
A 1000 watt bulb flashed on her face. She doesn't know what brandy and whisky mean, but I guess the name was catchy enough to get her excited. She pretended like a pup, calling herself Whisky and goofed around a bit, until a realisation hit her.
"Who will clean up the poop?", she worryingly asked me a few moments later.
"Of course, you will!", I said.
"Then I don't want a puppy!", she stated dismissively and went back to playing with Sahil who was lost in his own world of disfiguring another toy!