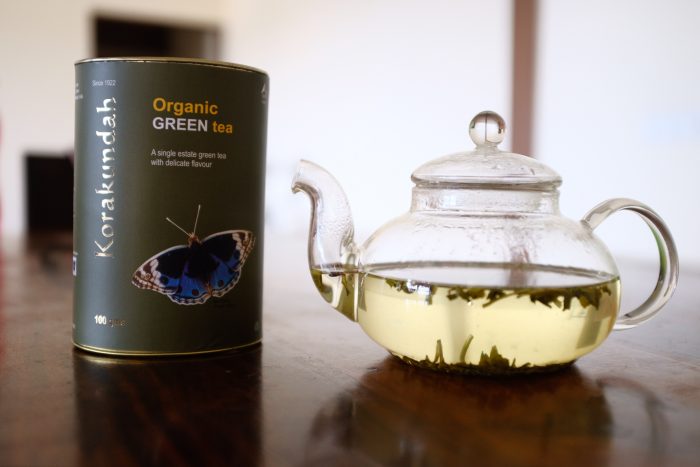 Tried the Korakundah Organic green tea today.
It is green tea alright, but I didn't find anything special about it.
Very mild woody kind of aroma. A sip wraps you in a woody and astringent taste that disintegrates slowly. After-taste is neither clean nor smooth, but isn't harsh either. After tasting the White teas and Oolongs from the same estate recently, this one feels like medicine :(.
To be honest, I think I could have done a proper job of brewing. I suspect the water temperature was a tad too high. Will try sometime again at a bit lower water temperature.