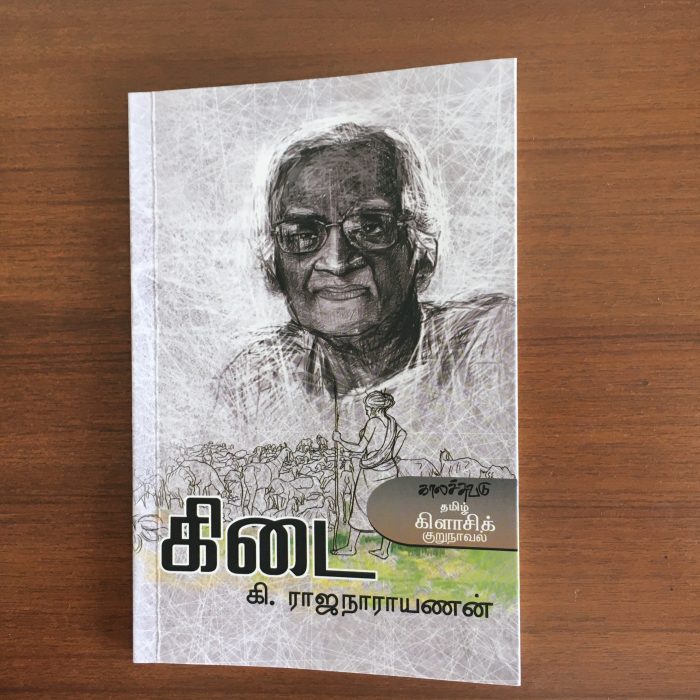 Kidai – what a lovely little book!
In just 60 pages, Ki. Rajanarayanan has spun a simple tale that not only is narrated beautifully, but is also a commentary on the lifestyle and culture of herdsmen in rural Tamilnadu, their beliefs, prejudices, superstitions and importantly, how the same incident impacts a man and a woman differently, just because the society treats them differently based on their gender, caste and financial position.
I'm in awe of the quality of writing here and want to read more of Ki.Ra.
Another note about the publisher – Kalachuvadu publications. The book is beautifully done – lovely cover, good quality bright paper and good fonts. That makes the reading experience pleasurable. All for 75 rupees. Something I've not been happy about with many English books – even popular publishers like Penguin sometimes outsource printing to 3rd parties like Repro India and the quality is sub-par, spoiling the reading experience. Poor font sizes, thin paper, higher lignin content, etc can spoil a great book. So far, simply holding all these Kalachuvadu books (bought quite a few) in hand has made me happy! Thumbs up to Kalachuvadu.