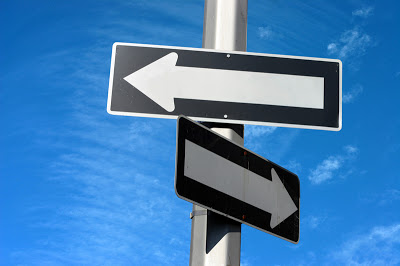 "Entrepreneurs make the mistake of focusing on their business plan before they've focused on their life plan".
– Norm Brodsky
I don't know if I am an entrepreneur yet. But I am glad I read this, because I was on the same path. Focusing too much on the business plan and ignoring the much more important life plan.
Life's a roller coaster these days!
On days when I have many enquiries, I feel on top of the world. On days when there's hardly an email or two, things look doubtful. Will I be able to cross last months revenue? What the heck am I doing here? Should I go back to a job? Questions plague me.
My way of overcoming those questions is usually by hitting the gym. Running does wonders to my mood.
However, there are days when the question is much larger and the gym is simply not the answer. The last 2 days have been such!
It started with my Dad calling me on Sunday.
He had a few questions about what I was doing and what I intended to do in life. I tried my best to answer him, though I knew I didn't know the answers myself. I guess I did a very poor job of it.
He cautioned me about leaving a 7 figure salary in pursuit of a fraction of it doing rentals. Rentals… of all the things in the world!!! I am sure he thought I was crazy.
And then, on Monday.. I read the chapter 11 of Norm Brodsky's book "The Knack" where he emphasizes the need to have a life plan before your business plan.
I thought about it. More questions plagued me.
Why do I need a business?
What do I need in life?
Do I want highly valued business, working 16 hours a day, 7 days a week and not playing much with my daughter?
Am I in a business I really want to run?
What will I have to give up to make my business succeed?
How much money do I need?
How about things from a family standpoint?
Now, don't let my questions confuse you. I am pretty driven to run a profitable venture in my life. But.. of what type and kind is still a confusion. As of today, I love the rental business. It doesn't take much of my time and once things stabilize, it can be run with a couple of employees. Still, do the pieces fit together?
My life plan is reasonably thought out. At the base of the pyramid are
a good family life
good health and fitness
meaningful work
autonomy
enough money (including targets)
successful entrepreneurship
Now, clearly… the order of priority is from the top. And the first 3-5 things are much more important to me than a successful venture. If I can figure out making more money (equity investments?), perhaps,.. I might take it easy on the venture.. running a laid back one. Or may go all out. I really don't know. (However, I do know I want to run something on my own rather than be an employee.)
I have spent the last few years creating a reasonably good life for myself and my family. I simply don't want a whimsically decided business to change all that. However, I do know that questions, confusions and rollercoaster lifestyle is part & parcel of an entrepreneurs life. I only want to minimize the stress involved. And bring in more fun.
As you are reading this, I will be driving to Nilgiris. Not for birding, not for landscapes… but to spend some time with family and perhaps for me to break away from my work. And perhaps, think and raise further questions!
Ah! Questions! They never go away, do they?